About Us
Cardinal Strategy Group helps companies reach their true potential – become great companies – through acquisitions, interim executive management, strategic advisory, and education.
Cardinal acquires middle-market companies through a unique hands-on managerial process, on a transaction–by–transaction basis.  Cardinal also provides interim executive management and advisory services, offering strategic leadership and hands-on management for change, recovery, and growth.
A unique combination of investment capital, strategic planning, and hands-on operational management, Cardinal Strategy Group maximizes enterprise value by harvesting a company's core competency and brand equity, positioning the company for long-term growth and sustainability.
Meet the Managing Director
Carter Pennington
Managing Director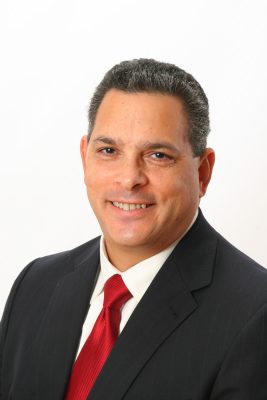 With over thirty-five years of experience navigating companies through operational turnaround and growth, Carter Pennington spearheaded exceptional profit and performance improvements for multinational firms in diverse industries. Developing and executing strategies that swiftly stemmed losses, recaptured revenue, and restored profitability, he has consistently increased stakeholder value in the most challenging circumstances.
As Managing Director of Cardinal Strategy Group, Mr. Pennington assumes leadership roles in both healthy and underperforming companies to increase profitability and create a platform for sustainable growth. Working as CEO, President, CRO, CFO, Board Member, or as a turnaround advisor, he has consistently increased enterprise value and maximized the outcome of all stakeholders.
His industry experience includes consumer products (marketing, manufacturing & wholesale), fashion, merchant energy, industrial manufacturing, logistics, distribution, hospitality, paper, office furniture, food products, and telecommunications.  Prior to launching Cardinal Strategy Group, Carter was a director at AlixPartners, a global turnaround consulting firm; Senior Strategy Consultant at Novations Consulting, Senior Vice President of Operations at GFT International, a $1 billion global fashion products manufacturer and wholesaler, and held management positions at Revlon Consumer Products, Clairol, Bristol-Myers Squibb, and Ernst & Young.
Mr. Pennington's memberships include: the Association for Corporate Growth, the Turnaround Management Association, the American Bankruptcy Institute, Opus Connect, the Private Directors Association, Chamber of Commerce, and served on several Boards of Directors.  He has had authored many articles and participated in numerous speaking engagements, including the Chairman for 2 years of the Annual Corporate Growth Tri-State Conferences, Turnaround Management Association in London, UK, the New York Consumer Summit, and the International Franchise Expo, Javits Center, NY.
He graduated with honors from the City University of New York at Brooklyn College and earned an MBA from the Johnson Graduate School of Management at Cornell University.
Some lessons learned over the years might be helpful to you.